Phytomer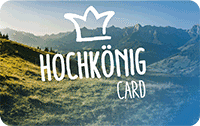 Discover more
PHYTOMER treatments: skin care with the power of the sea
Marine cosmetics for face and body care at your Hotel Mitterwirt on the Hochkönig
The French skin care and cosmetics range PHYTOMER uses active ingredients obtained and extracted from the sea. We value the products from the leading producer for maritime cosmetics at Hotel Mitterwirt. Look forward to first-class beauty treatments and try out a PHYTOMER treatment yourself in our cosmetics studio. Cosmetic treatments only on request.
Maritime skin care for health and beauty
Our daughter Ulrike Burgschwaiger manages the cosmetics department at Hotel Mitterwirt. Her philosophy: To provide treatments where you don't just see the effects but also feel them with pleasure and total commitment in a gentle manner.
The PHYTOMER skin care and wellness concept uses the best select concentrates from seawater, algae and marine mud for its product range to effectively combat cosmetic problems at the roots. Enjoy the active marine ingredients at our hotel with the deluxe anti-ageing treatment and the hydro-optimal treatment to build up the moisture content in tissue with long-lasting effect.
About PHYTOMER – organic cosmetics from the ocean
PHYTOMER has been developing high-tech cosmetics and anti-ageing products based on seawater concentrate and algae since 1972. The concentrate produced in an exclusive process not only contains all the active ingredients of seawater but also hundreds of important trace elements to strengthen and revitalise skin and the entire body. Treat yourself to a natural and gentle rejuvenation treatment that gives your skin a fresh, firm appearance.
Cosmetic facial treatments using PHYTOMER on your wellness holiday in Dienten
PHYTOMER Intervention Jeunesse
Double anti-ageing effect thanks to the new facial to correct wrinkles & firm skin with instantly visible results. Lasts approx.
80 minutes €80
PHYTOMER Souffle Marin Oxygenant
A restructuring, detoxifying treatment for shiny skin with blemishes. Lasts approx.
80 minutes €85
PHYTOMER Apaisant
for irritated skin prone to allergies, with couperose. Lasts approx.
80 minutes €80
Cosmetic treatments on the Hochkönig
Be pampered on holiday on the Hochkönig. Our beauty therapist will be happy to answer any other questions about our PHYTOMER products and treatments. Combine your beauty treatment with a sauna that revitalises the whole body and enjoy the calming atmosphere in our alpine wellness chill-out rooms with the wonderful fragrance of hay. Don't hesitate to send a non-binding enquiry to the Mitterwirt team for your activity and wellness holiday on the Hochkönig. You will receive an offer that meets your expectations straight away.